Cosmic Cookout
Search
Tags
Archives
Comments
Cosmic Cookout Connector
Bio
Links
Banner Art
Start From the Beginning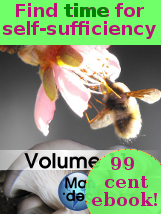 My innovations:


Powered by
Branchable
.
Project Camelot


Project Camelot was a social science research project started by the United States Army in 1964 to assess the causes of violent social rebellion and to identify actions a government could take to prevent its own overthrow. The first test case for the project was to be in Chile. It stalled out before it could really get started thanks to a brave sociologist and whistle blower by the name of Johan Galtung, who worked hard to alert Chilean and U. S. social scientists to the projects true nature. Project Camelot got canceled the following year by the Department of Defense under increasing criticism for attempting to subvert social research.

Fast forward almost half a century and you'll find a new Project Camelot founded by Kerry Cassidy and Bill Ryan on the Utopian idea of the Round Table. This modern day Project Camelot is all about getting the truth out by providing a safe place for researchers and whistle blowers to tell their story in a format that is eye catching and entertaining in a non-trivial way.

I've only just discovered the work of Bill and Kerry this past year, but already owe them a debt of gratitude for bringing to light characters and stories I've never heard of. They form a powerful team which emits an even more powerful passion for finding the truth behind such esoteric subjects as extraterrestrial visitation, time travel, mind control, and classified advanced technologies. A great place to begin experiencing the Camelot Effect would be
the Ralph Ring interview. Ralph is a brilliant innovative technician who worked closely with Otis T. Carr, who was himself a protege of the great inventor Nikola Tesla. This is a fascinating interview being given away for free by Kerry and Bill, which should provide an insight behind the motivations of Project Camelot. They fund the program out of their own pockets and donations, so if you'd like to see more high quality interviews like Ralph's then maybe you might consider donating to what I see as a worthy cause.
See older posts in the archives.


Want to be notified when new comments are posted on this page? Click on the RSS button after you add a comment to subscribe to the comment feed.